The Cool Stuff
Music is definitely in the air this week with tributes to two amazingly talented late artists, Amy Winehouse and Bob Marley, as well as some Cuban jazz, gorgeous folk vocals and iconic superhero film scores.
Amy film screening with live set from Amy tribute Laura Jane, Mockingbird Cinema & Kitchen, Birmingham Fri March 10
Tickets are going really fast for the film screening of this 'piercingly sad' documentary at Birmingham's new indy cinema in The Custard Factory. There's also a live tribute of Amy's hits and DJ Lee Nabbs set featuring many of the tracks that influenced her music.
Book via Eventbrite: eventbrite.co.uk/e/amy-film-screening-with-live-set-from-amy-winehouse-tribute-laura-jane-tickets-31604425688
One Love: The Bob Marley Musical, Birmingham Rep Theatre, Fri March 10-April 15
Written and directed by actor-playwright Kwame Kwei-Armah, One Love is a new musical bringing Bob Marley's story and music catalogue to the stage for the first time including – No Woman No Cry, Exodus, Jamming and many more. It took 10 years to get off the ground and focuses on the period from the reggae singer's courageous appearance at the Smile Jamaica concert in 1976, two days after the failed attempt on his life, to his time living in London afterwards, and his return home for the 1978 One Love peace concert.
Roberto Fonseca, Warwick Arts Centre, Sat March 11
The brilliant Cuban jazz pianist comes to town with his new and 8th album, ABUC. He won legions of fans as Ruben Gonzalez replacement in the Buena Vista Social Club and accompanying Ibrahim Ferrer on worldwide tours.  In 2015 Roberto toured and recorded a special collaboration with Malian singer Fatoumata Diawara, tracing the links between Cuba and Africa.
Laura Marling, O2 Institute 1 Birmingham, Tue March 14
I can't believe how quickly tickets sold out across the country for the 27-year-old singer-songwriter's Semper Femina tour. It coincides with the release of her sixth album on Fri March 10. If you don't have tickets & love her music – listen to the album, the tracks I've heard so far are stunning.
RSC's Rome season: Julius Caesar & Anthony and Cleopatra, Royal Shakespeare Theatre, Stratford-upon-Avon, until Sept 7 & 9
Actor Andrew Woodhall plays the title role in Angus Jackson's production of Julius Caesar, part of the RSC's Rome season in spring/summer 2017. Alex Waldmann, who last appeared in 2013's Hamlet and As You Like It, returns as Brutus. Antony Byrne returns to the company to play Mark Antony opposite former Blake 7 star Josette Simon's Cleopatra in Iqbal Khan's production of Antony and Cleopatra.
www.rsc.org.uk
Shappi Khorsandi, Warwick Arts Centre, Wed March 15
Shappi is reclaiming patriotism. She's celebrating her 40th year in Britain with a love letter to her adopted land with her new show Oh My Country: From Morris Dancing to Morrissey. Described as "seriously funny and surprisingly filthy" by the New Statesman, Shappi is star of BBC's Live at the Apollo and Radio 4's Shappi Talk. She's also author of the bestseller A Beginner's Guide to Acting English and Nina is not OK. Suitable for 16+
Tai Chi, A 'Relaxed' Walk & Orienteering, National Museums & Wellbeing Week, Compton Verney, March 9-12,
Compton Verney's Park & Welcome Centre are now open and the house reopens on Sat March 18. Before then enjoy some R&R during the second National Museums & Wellbeing Week. Chilled out activities  in the parkland include A 'Relaxed' Walk with Gary Webb, Compton Verney's Head of Landscape & Gardens, Fri March 10, 2pm–3pm; Tai Chi Taster Session, Thurs March 9, 1pm – 2pm and Orienteering with John Bowman from the Octavian Droobers, Sat March 11, 11am-4pm.
Meet the Brewer Beer and Wine Pairing, One Elm, Stratford-upon-Avon, Fri March 10
Warwick's Church Farm Brewery is joining diners for a special one off-dinner and beer pairing. Four courses and loads of beer for £25pp.  You'll also have chance to speak to one of their brewers too. Book a table and quote 'meet the brewer'.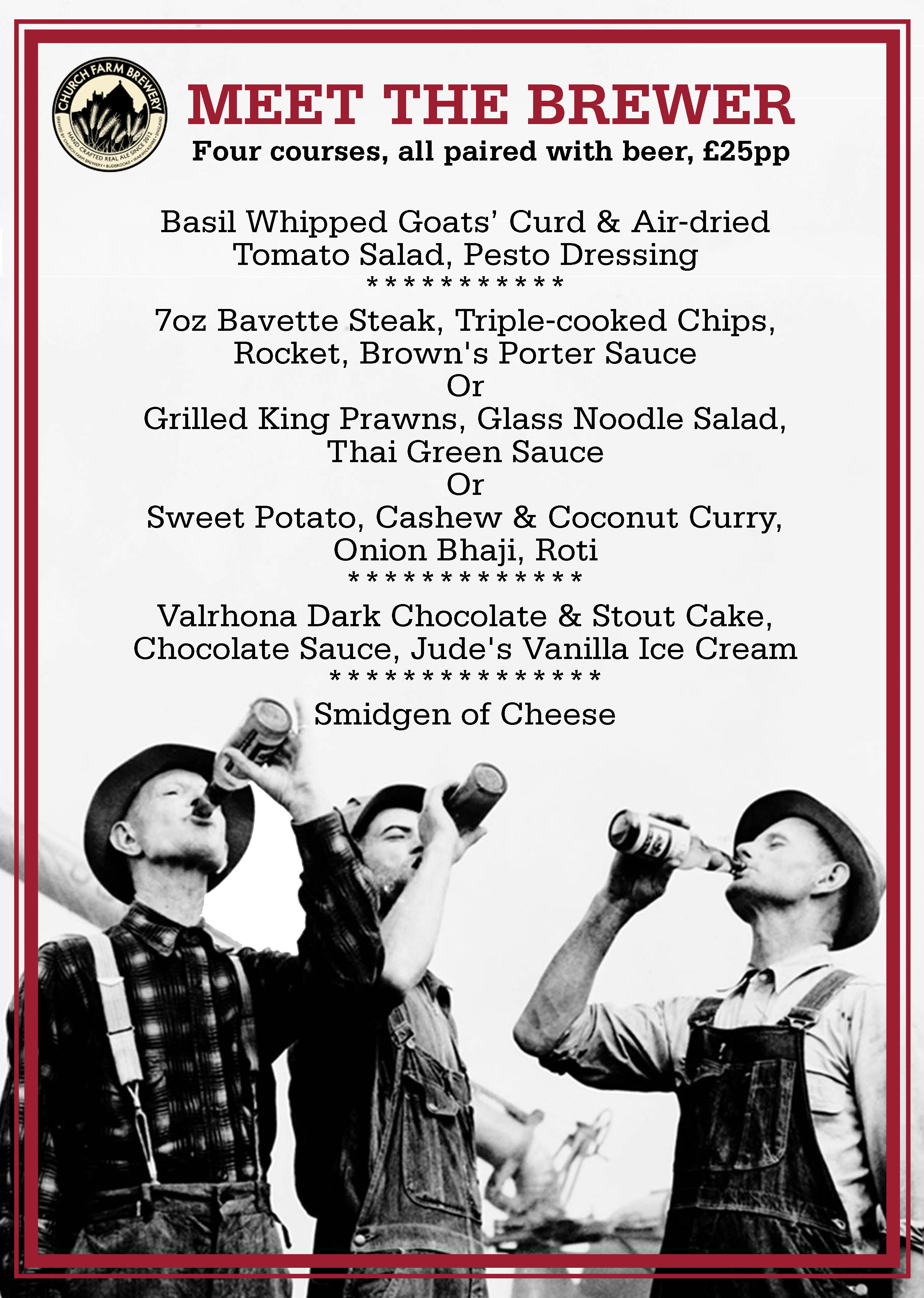 White, Warwick Arts Centre, Sat March 11 & Sun March 12 
White is a playful, highly visual new show for very young children and is a perfect first time theatre experience. A 40-minute show for 2-4 year-olds from award-winning Scottish children's theatre company, Catherine Wheels.
Superheroes At The Symphony, Symphony Hall, Birmingham, Sun March 12 
Superman. Thunderbirds. The Incredibles. And More. A concert of pulse quickening iconic scores from classic superhero films by London Concert Orchestra. 3 – 4pm
www.thsh.co.uk/event/superheroes-at-the-symphony
Herbert Lates: Drink and Draw plus Secret Gallery Walls & Cat Weatheril, The Herbert Art Gallery & Museum, Coventry, Fri March 10
For one night only Gallery 6 becomes the battleground for street artists along with the Midlands biggest social drawing event Drink & Draw. Local graffiti artists will transform the walls, bringing the best of urban street art indoors, presided over by Swifty, the MC for the evening, with a soundtrack by DJ Akeel. Celebrate International Women's Week with Fab Lab Coventry. Recent demos have shown the impact of a well-turned witty slogan to help get your message out to the world. Sharpen your words with Andrea Mbarushimana, then learn how to cut your own vinyl sticker using Fablab's state of the art kit. The finest of Coventry University's Fine Art degree show will be up for grabs at the Student Art Auction in the Studio. Free Entry. Over 18s only. 7.30pm – 10.30pm
Plus, Cat Weatheril's How to be Glorious
International storyteller Cat tells the story of Faye, a restless 44-year-old housewife. A funny, life-affirming tale, rooted in the reality of midlife, wrapped up in a spangly dress! 8pm-9.15pm, £6.
BOOK NOW!
Camille O'Sullivan, Warwick Arts Centre, Sat March 18
French-Irish architect turned chanteuse Camille O'Sullivan enjoys a formidable international reputation for her intensely dramatic interpretations of the songs of Brel, Cave, Waits, Bowie and Nick Cave. Her new critically acclaimed show The Carny Dream has a circus theme and is performed in a mirrored Spiegeltent. Expect some Radiohead and a love letter to Bowie…
French Wine Tasting, The Leamington Wine Company, Thurs March 16
Join French specialist Jonathan Kinns, on a tour of the major French valleys from the red grapes of the GSM's (Grenache, Syrah & Mourvedre) to the whites of Chenin Blanc and Sauvignon Blanc with a selection of fab wines. An in-store event, £30per person, 7-9pm.
Pride and Prejudice, The Pantaloons, Spa Centre, Leamington Spa, Fri March 17
Jane Austen's literary classic gets the full Pantaloons treatment in this hilarious and delightfully innovative new adaptation by this young vibrant theatre company. It's faithful to the text but manages to tread a fine line between a comic adaptation and mockery of its multiple and much-loved TV and film version according to The Stage whose reviewer gave it 4*'s. Suitable for ages 8+.
warwickdc.gov.uk/royalspacentre/site/index.php